"God so loved the world that he gave his only Son, so that everyone who believes in him might not perish but might have eternal life"- John 3:16
AUGUST 11th, 2018 – POOL PARTY: Making a SPLASH with Jesus!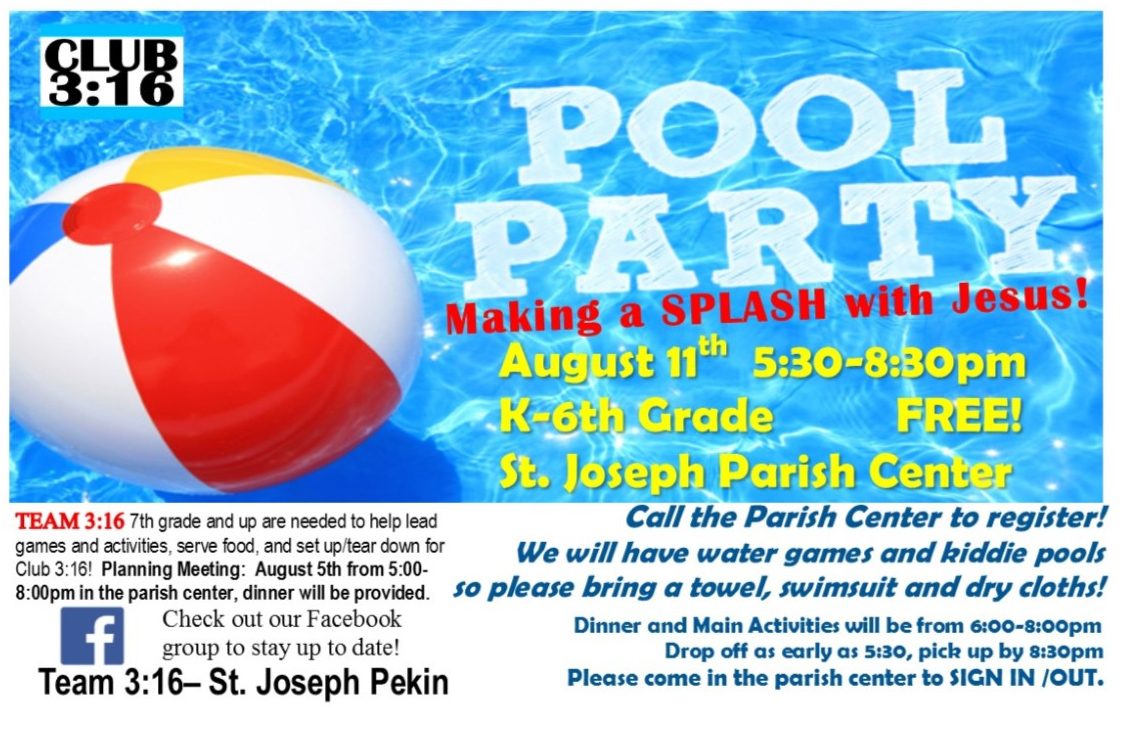 Club 3:16 is a new ministry for all parish kids, K through 6th grade. Once a month on the Second Saturday from 5:30pm (or right after 5:00 pm Mass) until 8:30pm, kids are invited to come and join in games, crafts, and activities all while learning about God in a Catholic environment! Every other month we explore Christian values with a Movie night! Dinner will be provided, for more information call Anna McMahan at the Parish Center.
TEAM 3:16
7th grade and up are needed to help lead, serve food, set up and even help plan activities for the kids in Club 3:16! If you are interested in helping share Gods love through service please contact Anna McMahan, D.R.E. at the Parish Center.
NEXT (PLANNING) MEETING –> August 5th, from 5-8pm in the parish center